American Awakening
Evolutionary Spirituality, Non-Duality, and Free Thinking in the Tradition of American Philosophy
Buying Options
*As an Amazon Associate I earn from qualifying purchases.*
In 'American Awakening: Evolutionary Spirituality, Non-Duality, and Free Thinking in the Tradition of American Philosophy' , meditation teacher and mystical philosopher Jeff Carreira takes you on a journey through the revolutionary and evolutionary wisdom of American philosophy. From Transcendentalism in the mid 19th century, through the rise of Pragmatism, right up to the late 20th century ideas of Richard Rorty, you will discover a radical understanding of reality based in a deep recognition of the inherent unity of mind and matter. You will be amazed to see how many of the notions of contemporary alternative spirituality were incubated and developed by some of America's most prominent thinkers. Complex and subtle conceptions are elucidated clearly and simply so that you leave the reading of this book feeling enlightened and enriched. This is not philosophy the way you might have learned it in school. This is an exciting adventure through the lives and thoughts of some extraordinary individuals and an exploration of the deeply mysterious nature of life. The story you will discover in this book reveals a seldom recognized American tradition of spiritual enlightenment.
Published by
Emergence Education Press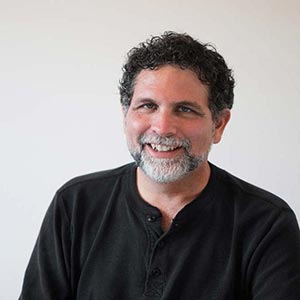 Jeff Carreira
Jeff Carreira is a mystical philosopher and spiritual guide. He is the author of eleven books on meditation and philosophy. He teaches online programs and leads retreats throughout the world that teach people how to let go of their current perceptual habits so they are free to participate in the creation of a new paradigm. To put it simply, he supports people to live a spiritually inspired life, free from the constraints of fear, worry and self-doubt, and aligned with their own deepest sense of meaning and purpose.